Energy
---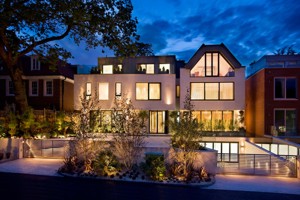 Turning woodwaste into profits, wood biomass is a sustainable green energy source. It reduces dependence on fossil fuels, offers significant cost savings, and reduces greenhouse gas emissions. Biomass energy is the fastest growing aspect of the forestry and energy sectors.
Enfor Consultants Ltd. are bioenergy consultants, specializing in biomass energy from the forest. Our highly qualified team of engineers, foresters and business experts will help you meet your biomass energy need. For bioenergy development, bioenergy use, and agencies posed with policy questions, we're committed to delivering you a successful project.
Bioenergy Developers
As a developer, you may need to identify a feasible biomass supply, complete a business plan, or make arrangements with buyers. Whether you are thinking of producing biofuel products like pellets, briquettes or syngas, installing a new biomass electrical generator to sell back into the grid, or setting up a biomass heat and power system for a community. Ask about how we can help you utilize landfill gas to earn you more. The world demand for green energy products is the fastest growing sector in business today, and we are dedicated to help you succeed.
Bioenergy Users
As a current bioenergy user, we understand your need for a cost effective and reliable supply of wood based biofuels, heat or power. Our experts and network of business contacts are available to help you overcome your challenge.
Soon to be Bioenergy Users
As an energy user, we can help you realize your bioenergy needs. If it is something you've been considering for your business or community, or as a potentially new user, we can help you understand how you might reduce your greenhouse gases emissions, lower your energy cost, the potential for carbon offsets and to help you learn more about what a sustainable green energy source will do for you.
Policy Research
Policy leaders are having to grapple with the exponential growth of the wood bioenergy sector. There are many outstanding questions about what's the best way to encourage and implement biomass energy. We will help explore those issues and provide expert advice on how to proceed.
We're committed to deliver you a successful energy project. Please feel free to contact us to see how we can help meet your needs.