Greenhouse Gases Services
---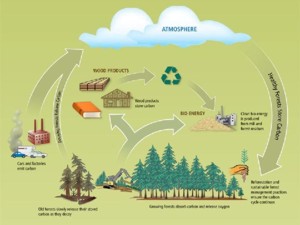 Enfor provides specialty greenhouse gas (GHG) professional services. We'll help you undertake your GHG inventory, suggest ways to reduce emissions and energy costs. If it's a new revenue stream you're interested in, we'll suggest ideas and help you undertake carbon offset project planning, implementation and marketing.
Managing your GHG emissions makes good business sense. It can reduce your costs, help you meet new government obligations. It can also provide you with a new revenue stream. Managing your GHG will help control global warming and meet corporate social responsibility commitments. It involves reducing GHG emissions or enhancing GHG removals.
Ways to reduce emissions include improving energy efficiency, switching to cleaner energy sources and purchasing carbon offsets. Ways to create a new revenue stream include creating carbon offsets for sale through fuel switching to carbon neutral biomass energy fuels or undertaking forest carbon sequestration projects.
As an example, forest carbon sequestration is by far the biggest carbon offset opportunity in BC. Forests remove CO2 from the atmosphere, convert it to carbon storing it in trees and soil. Some stored carbon is later used in wood products and bioenergy products, which are considered "carbon neutral". This makes forest management and the use of wood products an attractive means to offset GHG emissions. If you are a forest land owner, understanding your forest carbon budget will help you understand the carbon balance of your forest estate, and the potential for an additional revenue stream.
Our commitment to you is to find a cost effective solution that meets your GHG needs. Our team includes engineers, foresters, analysts, business and sustainability experts.
Thank you for your interest in Enfor Consultants Ltd. We have been successfully serving industry, government and communities in BC and Alberta, Canada since 1994. Please contact Mike Greig or call (604) 984-0832 to see how we can help meet your needs.